We find nature in its grandeur, hiding valuable natural ingredients that have been used for centuries to preserve the beauty of women.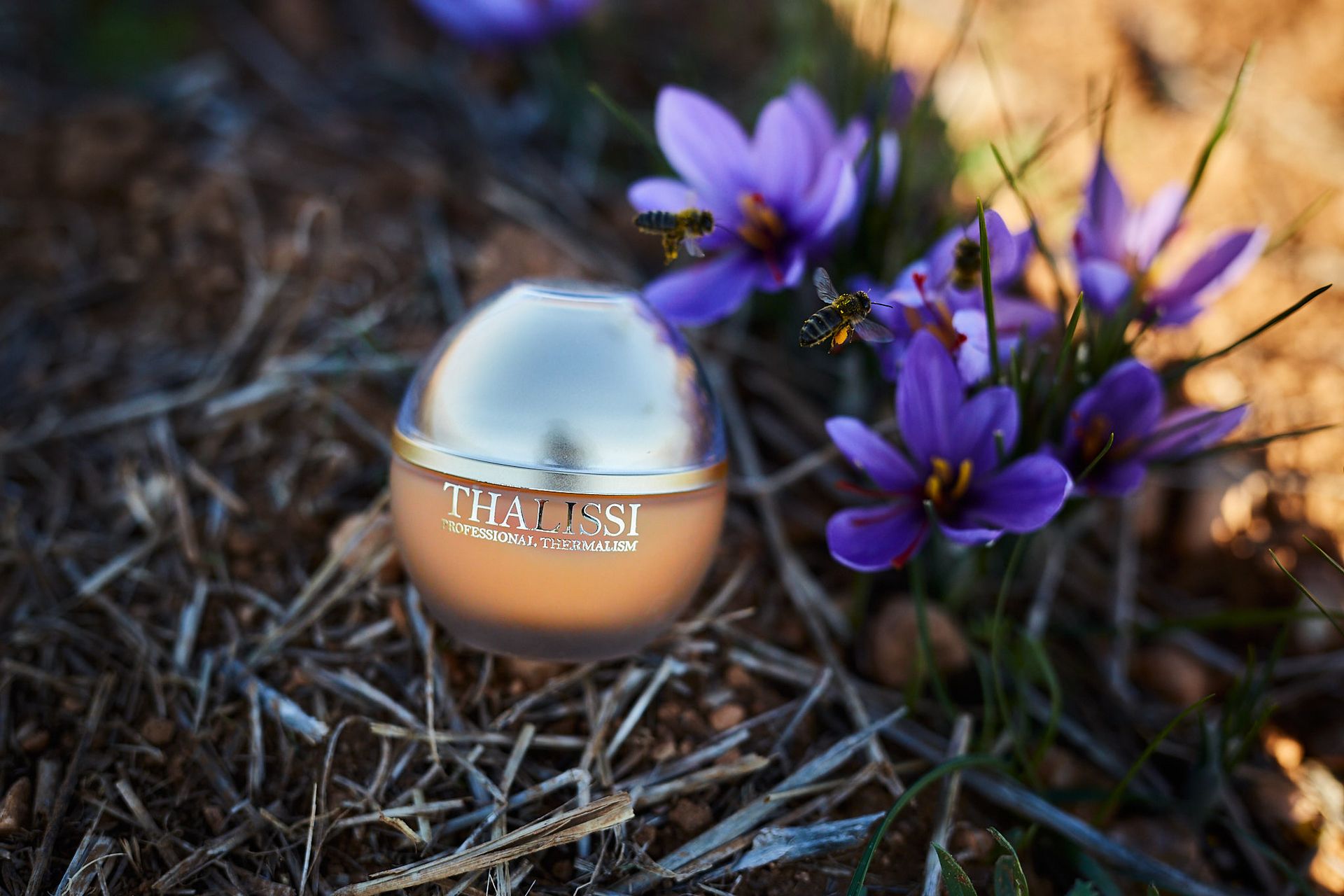 Transformation of natural ingredients through an artisanal process
We look back to learn from the expert and artisan hands of our ancestors, to process the natural ingredients found in nature and make them available to the skin of the THALISSI woman in a controlled and effective alchemy process.
THALISSI uses pure natural plant ingredients, at the maximum percentage, and part of botanical and thermal research to select plants used for millennia by cultures and civilizations around the Mediterranean.
One of the pillars of THALISSI has always been the choice of local suppliers that have created a quality industrial and business fabric.
Our daily work and our continuous effort in sustainable development is backed by quality certifications, good practices and respect for the environment:
ISO 9001: Maximum Certified Quality, ensuring the satisfaction of our customers every day.
ISO 22716: Certificate of Good Manufacturing Practices in the processes of production, control, storage and dispatch of cosmetic products.
ISO 14001: International Environmental Certificate All manufacturing processes are carried out with the utmost respect for the environment.